---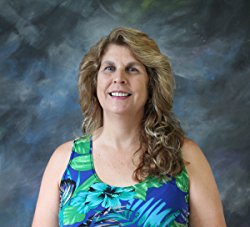 Meet Author
Wanda Luthman
Wanda Luthman has her Masters of Arts in both Mental Health Counseling and Guidance Counseling from Rollins College located in beautiful Winter Park, Florida. She has worked as a Licensed Mental Health Counselor, Adjunct Professor, and Hospice Counselor for teens. She's currently a Guidance Counselor at a local High School. She has self-published 4 children's books (The Lilac Princess, A Turtle's Magical Adventure, Gloria and the Unicorn, and Little Birdie). She belongs to the National Pen Women Organization in Cape Canaveral; the Florida's Writers Association; Space Coast Authors; and Brevard Authors Forum. She presently resides in Brevard County Florida with her husband of 22 years and 2 dogs. Her daughter is away at college, like Little Birdie, she has left the nest. To download a free ebook, visit Wanda Luthman's website at
www.wandaluthmanwordpress.com
.
---
---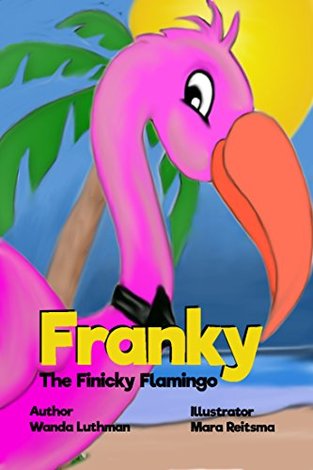 FRANKY
​The Finicky Flamingo
​Genre: Children's
​
Franky is a proud, well-dressed, beautifully colored pink flamingo but, he doesn't know the right food to eat. He tries food that other birds like but he doesn't enjoy any of them. Then, the unthinkable happens. His adored pink color begins to fade. What will Franky do now? Find out in Franky, The Finicky Flamingo.

---
---
THE LILAC PRINCESS
Genre: Children's
A modern fairy tale of a young Princess with too much responsibility and not enough freedom. She is an only child to an elderly King and Queen of a Kingdom in turmoil. Upon her rests the responsibility to rescue her Kingdom one day, but for now, she is held within the castle walls for her safety. She longs to go outside just for a moment, to smell the sweet lilacs growing in the meadow. Come along on her adventure when she dares to escape the castle walls and meets a cursed dragon. Little does she know that while the dragon has an evil plan, her sweet spirit may just unravel it.
---
---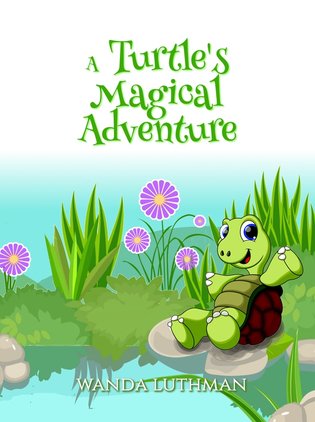 A TURTLE'S MAGICAL ADVENTURE
Genre: Childrens
A Turtle's Magical Adventure is a charming, heart-warming story of a turtle who doesn't like his shell because it makes him too slow. Tad asks other slow animals if they also mind being slow. Each one gives an answer that helps Tad feel better, but, still he wants to be fast. He happens upon a snake who tells him there is a wizard that can make him fast. He goes on an adventure into The Magical Timberwood Forest to meet the wizard and hopefully get his wish fulfilled. He encounters delightful, magical creatures along the way but also meets with danger and choices. Will Tad get his wish or will the wizard turn him into turtle soup?

---
---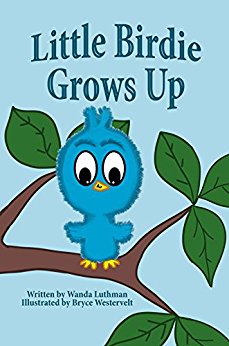 LITTLE BIRDIE GROWS UP
Genre: Childrens
Little Birdie Grows Up is a delightful rhyming picture book with charming illustrations about a little blue bird who pecks his way out of his shell and into the hearts of parents and children.
He meets his Mama and yearns to fly up in the sky. His Mama reassures him that one day he will be able to fly. His first attempt is half-flying, half-falling out of the nest. But, when he finally does learn how to fly, well, it's time to say good-bye.
Come along on the journey of Little Birdie Grows Up.
---
---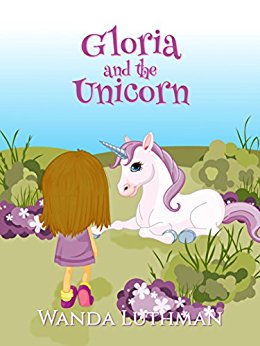 GLORIA &
THE UNICORN
Genre: Childrens
Gloria and the Unicorn is a story that will delight you as well as pull on your heart strings as Gloria struggles with her facial disfigurement and wanting to fit in. Gloria's mother died at birth and her father gave her to Miss Libby, the owner of a children's home. Miss Libby loves the little girl and feels protective of her. But, it's not until Sir Louie, the unicorn, shows up that Gloria starts to believe in herself. She has a conflict at school and never wants to go back and then she finds herself in an even worse situation; she encounters the evil Wizards of Malcadore who want to kill her. She must decide if she will face her fear of certain death to save her friend, Sir Louie, or lose him forever. Come along on Gloria's marvelous journey with Sir Louie.

---
---