---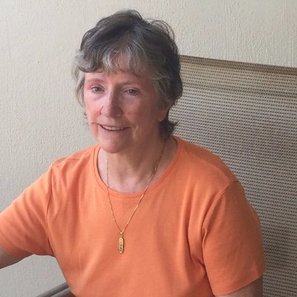 Meet Author
Susan Appleyard
Susan was born in England, which is where she learned to love English history, and now lives in Canada in the summer. In winter she and her husband flee the cold for their second home in Mexico. Susan divides her time between writing and her hobby, oil painting. Writing will always be her first love. She was fortunate enough to have had two books published traditionally and is very excited about publishing ebooks.
---
---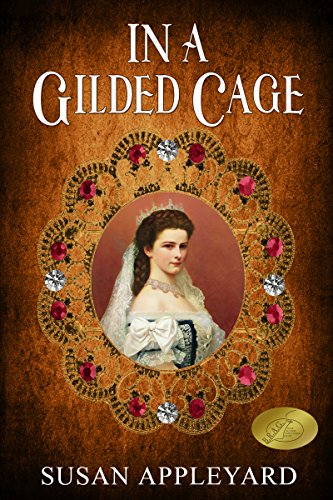 IN A GILDED CAGE
​Genre: Historical Fiction
Sisi enjoyed a carefree lifestyle in the hills of Bavaria until she was chosen by Franz Josef to be his wife. At the age of sixteen she became Elizabeth Empress of Austria and moved into the imperial palaces of Vienna, where a hostile court disdained her for her low birth, and strict protocol ruled her every act. She had no other purpose than to adorn the emperor's arm on ceremonial occasions and to make babies who were taken from her at birth to be raised by her domineering mother-in-law. Of too sensitive a spirit, and dazzlingly beautiful, she was often ill and anorexic and had to flee the court to distant places in order to heal. She struggled to adjust to her new life in an alien environment until she found a cause into which she could pour her heart and soul: Hungary. Like Sisi herself, Hungary struggled to find its place in the world, where it would not be subsumed by a soulless empire. Having found her salvation, she also found a man she could love in the great patriot, Count Andrassy.
---
---
QUEEN OF
TRIAL & SORROW
Genre: Historical Fiction

A B.R.A.G. Medallion winner, this is the story of Elizabeth Woodville, the wife of King Edward IV and the mother of the Princes in the Tower. As an impoverished widow, she was wooed and won by the handsome young king and believed her dreams had come true. But she was soon swept up in the War of the Roses, enduring hardship and danger as her husband struggled to keep his throne. When he died Elizabeth was unable to protect her family against the ruthless ambitions of the man he trusted above all others. It was the king's brothers, the unstable Duke of Clarence and the loyal Duke of Gloucester, who would prove to be Elizabeth's most dangerous enemies. If you enjoyed The White Queen by Philippa Gregory, you might enjoy Queen of Trial and Sorrow.
---
---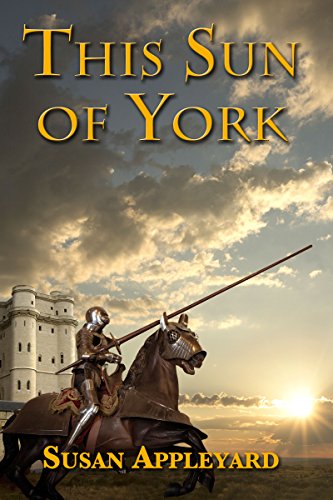 THIS SUN
OF YORK
Genre: Historical Fiction
Love and strife in the struggle for the crown that came to be known as the War of the Roses.
Feeble-minded King Henry VI falls into a catatonic state and doesn't emerge for sixteen months. His queen, Margaret of Anjou, will do anything to protect her husband and young son. The great lords are fighting among themselves to become 'the power behind the throne'. These elements combine to lead the kingdom into civil strife: York against Lancaster. During the maelstrom of war, Anne of York looks for love outside her marriage to the cruel Duke of Exeter, who fights for the house of Lancaster. Her brother Edward is a carefree and charismatic youth, given more to the pursuit of women than the lust for a crown, but when his father and younger brother are killed in battle he throws off the follies of youth and emerges as an inspired leader and surprisingly able military man.

---
---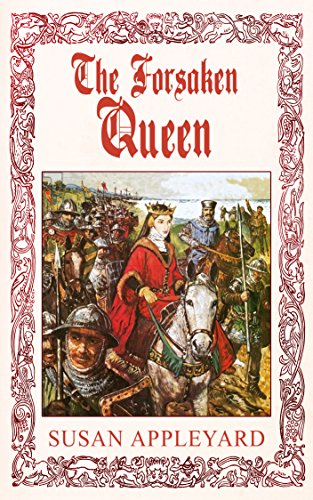 THE FORSAKEN QUEEN
Genre: Historical Fiction

Isabella Queen of England, often called the 'She-wolf of France' has been compared to Cercei in Game of Thrones. Persecuted by her husband Edward II and his 'favourite' the infamous Hugh Despenser, she escaped only when she was sent to France to negotiate a peace treaty. No longer prepared to be a victim of corrupt men, Isabella took her destiny into her own hands and refused to return unless Despenser was banished from her husband's side. While in France she met the exiled Roger Mortimer, one of her husband's bitterest enemies. With Mortimer and other supporters, Isabella gambled on her husband's unpopularity to invade England with the determination to dispose of Despenser for good. But the question then arose: What to do about King Edward?

---
---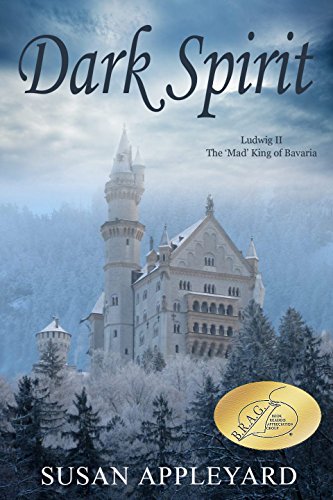 DARK SPIRIT
Genre: Historical Fiction
A B.R.A.G Medallion winner

​Born into the royal Wittelsbach family of Bavaria, with its legacy of madness, depression and eccentricity, Ludwig II's extravagant and ruinously expensive building projects, coupled with increasingly aberrant behaviour caused the people of his day to wonder. Was Ludwig mad? Was he a genius? Was he just a lonely man, having looked for and given up on love, seeking for some kind of spiritual fulfilment? Even today, we wonder. What was the impetus behind his compulsion to build? And was he really insane or a victim of his own government's scheming?
---
---