---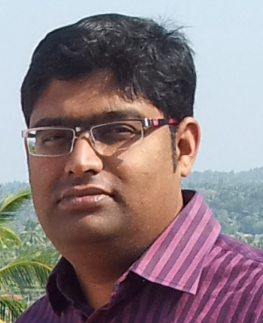 Meet Author
​Ravi Kanth
I am an engineer both by education and profession. Engineering is an exciting field of science which teaches a person how things work. I have visited many diverse countries like USA, France, Spain, Japan, Egypt, China, Saudi Arabia, UAE, Malaysia, and England etc. and worked on many technology intensive industries like Automobile Manufacturing, Steel Plants, Power Plants and Aviation. I have an interesting mix of technical know-how due to my education as an engineer, extensive travel and work experience. This mix has motivated me to write a book on "Hard Science Fiction ".
Technology is my passion and the only thing which makes me emotional is technology. I have tried to express my passion through my emotion hence the book is all about the best of technologies that exist on earth with some imagination. Since childhood none of the science fiction movies or books ever satisfied my hunger, the reason being all the subjects had one technology or scientific reasoning at the core and rest of the narrative was full of literary descriptions of places, relationships and emotions. That's why from the beginning I knew, if I ever become an author I will not write traditional literature.
In life I would like to pursue my passion of writing. I would like to become a full time author. My dreams depend on the success of this one book I have written. I have invested significant time and effort in researching the content of this book, just to make sure my readers are not disappointed.
---
---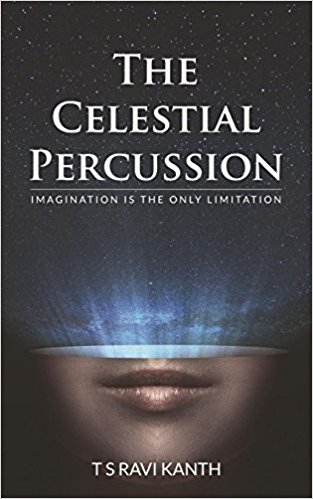 THE CELESTIAL PERCUSSION
Genre: Hard Science Fiction
A group of Indian Scientists working for an elite organization started a very futuristic and technology intensive experiment. The experiment was successful and all mission objectives were met. Just when the celebrations started, it was discovered that what was looking like a perfect space mission had few misses. The misses were of the order which called for close scrutiny of the entire experiment.
A close scrutiny and few other results pointed a fact that broke the very fundamental laws of physics. As the team of scientists started looking for explanations of the strange facts very soon the problem turned out to be a life threatening and earth destroying issue.
As the team started looking into ways to avoid the destruction they had to involve rest of the scientific communities. Then started a mission which called for every great technology that existed on earth to be used as a solution. The solution used technologies like International Space station , The Barrel Torroid , Iridium -66 , Ariane , Baikanour and many more .
Right when everyone thought they had a workable solution, things started taking unexpected turns. It was learned that what was looking like a discovered problem was not actually learned by experiment. The problem was actually a challenge and there was an unknown enemy. An enemy so strong that can read minds.
Then started a war in which there were no hidden strategies and but the enemy could change its strategy anytime.
This was the last chance to save mother earth and the human brain was put at test. The Celestial Percussion is a true testimony of what Human Brain is capable of doing and that no challenge is unbeatable.

---
---