---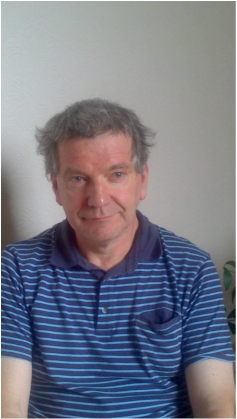 MEET AUTHOR PHILIP DODD

Philip Dodd was born in 1952, lives in Liverpool, England, has a degree in English literature from Newcastle University, and has been writing songs, stories and poems since he was twelve. His first book, Angel War, was published in April, 2013, his second, Klubbe the Turkle and the Golden Star Coracle, was published in March, 2015, and his third, Still the Dawn: Poems and Ballads, in October, 2015. He has had poems published in his local newspaper, the Liverpool Echo, The Dawntreader, a quarterly poetry magazine, Greek Fire, an anthology of poems inspired by Greek mythology, and Mallorn, the Journal of the Tolkien Society. He enjoys posting his poems in Face Book poetry groups, like Uncaged Emotions and Literary Feast and on his WordPress blog.


---
---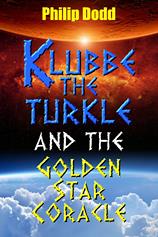 KLUBBE THE TURKLE
AND THE GOLDEN STAR CORACLE

Genre: Science Fiction
On the planet Ankor, Klubbe the turkle lives as a hermit. A marine mishap inspires him to be an inventor. His inventions and explorations change his life, his entire planet. Turkles are close cousins of turtles. Unlike them, they have yellow golden skin and back shells, walk on their hind legs, have the gift of language, and the ability to create their own culture. The life of Klubbe may read like a light-hearted science fiction story, but it actually happened to him. Princess Corka thinks his invention is sublime. Ubbtosh, the pyramid priest, promises to guide him to the core of the cosmos. In space, there are no sign posts, he finds, but there are other beings. And on Ankor, there are mysteries to be solved. Is the Great Glom more than a myth? And what about the Great Archy Eopta?

---
---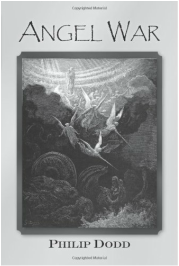 ANGEL WAR
Genre: Fantasy
From an early age, Azel, the Prince of the White Castle of the Angels of Light, plans what he calls his great rebellion against the Father. After his self transformation into a four legged, scaled beast, he names himself the Dragon. At the head of his rebel angel army and his dragon flocks, he brings war to the angel lands. His intention is to dethrone the Father and rule in his place. Khem, the Child of the White Mountain, vows upon his Silver Sword to be his slayer. The lonely, perilous path of the dragon slayer, he takes. At its end, he stands alone, to challenge the Father's foe to combat.

---
---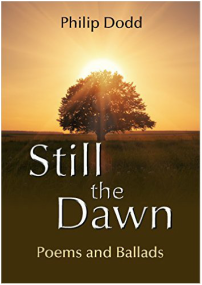 STILL THE DAWN
Genre: Poetry

Still the Dawn. A book of poems and ballads. Poems written to preserve memories, explore moods, emotions, art, myths, real events and dreams, together with some attempts at light verse, even nonsense. Ballads that tell tales, reflect on the seasons, time and its passing. The poet enters the mead hall, un-lids his word hoard, recites. He shares his gift. Those who attend to his works, he hopes to entertain.

---
---