---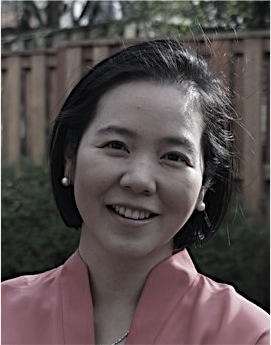 Meet Author
Miss Anna
Miss Anna writes to nurture the joys of learning. She sees the world as a child inside of her would see it: friendly and warm, welcoming and pleasant. She is the author of The Number Story series. Her first book, The Number Story 1 and 2 , has won a Bronze Award in the 2016 Wishing Shelf Book Awards. Miss Anna lives (and tries to stay dry) in Portland, OR, where the beautiful green outdoors beckons her to walk the trails with her favorite cup of tea. Read more about Miss Anna on her website link above.
THE CREATIVE WORLD OF MISS ANNA
The creative world of Miss Anna is simple and childlike. She sees the world as a child inside of her would see it: friendly and warm, welcoming and pleasant, a tender world from whence flowers the fresh sweetness of her stories. Golden nuggets of knowledge are planted within her books, honeyed nuggets easily grasped and deliciously wolfed down by other childlike learners like herself.

STEP STOOL STORIES
(What a tongue-twister!)
Miss Anna would agree that her stories are meant to serve as a step stool for children. Her stories do provide an extra boost with a warm hug. Learning should be fun and engaging. Memorizing should be as simple as remembering a story. The "together" moments should be memorable for both children and the moms and dads who are reading the stories to them.

O INSPIRATIONS, WHERE ARE YOU?
Where do the inspirations for Miss Anna stories come from? Her inspirations mainly come from playing with her boys, reading them books, teaching them and learning alongside them. She has four wonderful boys who are absolutely thrilled about her stories. Inspirations also come to her while cooking, sweeping the floor, folding the laundry, and doing the dishes. While Miss Anna do wish for a long and uninterrupted quiet to enjoy a cup of sugared tea, she found inspiration to most come when she is most attuned and devoted to the daily delights of living.


---
---
THE NUMBER STORY
​BOOK 1 & 2
(TWO BOOKS IN ONE)
The Number Story 1 and 2
Who knew learning numbers could be so easy and fun! A wonderful, ingenious new way for little children to learn their numbers and start counting too!
The Number Story 1 / The Number Story 2 is a little book that can truly benefit many different types of learners. The book has been written to serve as a half-step to the huge step of mastering numbers zero to ten. The bright pictures, the cheerful disposition of the Numbers, and their cute jingle are sure to win the favor of children far and wide.
TWO BOOKS IN ONE
In The Number Story 1, Numbers find a way to help children connect their number names with the correct number symbol. Choosing just the right props and costumes, they create a jingle to help children remember the specific features of each number.
In The Number Story 2, Numbers introduce children to the next step of number learning: counting. Still donning on their specific attires, Numbers ease children into the 1-to1 correspondence of counting--Numbers are used for counting.
---