---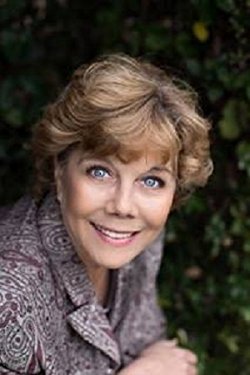 Meet Author
Jaye C. Blakemore
Having grown up in a small California town, Jaye C. Blakemore's imagination was always alive and creative. Though she never wrote fiction growing up, she's always been interested in people and the past. Traveling across the United States, she's been to every state capital, visited many Civil War battlefields, Arlington National Cemetery where JFK's grave struck a deep chord within her heart, her love of museums, including The Getty, a favorite because one of Monet's Rouen Cathedral, a very special painting to Jaye C., which resides within. DOUBLE IDENTITY almost came as an accident, as Jaye C. began to write at night in hotel rooms as she traveled the country. Before she knew it, a book had been written. While more novels on the way, Jaye C. is continuing this new passion and vocation with the same fervor and excitement that art and history fills in her life. In her spare time, Jaye C. enjoys the theatre, salmon fishing, star gazing, and even a little adventure like glacier climbing in Alaska. A people person, Jaye C. has never met a stranger and hopes to connect with her lovely readers in the near future.

---
---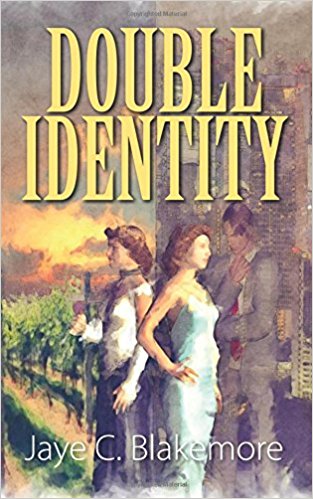 DOUBLE IDENTITY
​Genre: Romance/Murder/Suspense
Identical Twins and Secret Lives...with Deceit, Murder, and Revenge! A passionate star-crossed romance between charismatic French vintner Cecile Cardin and elusive billionaire art collector Paul Allenwerth leads to the birth of beautiful twins Gillian and Julianne, who are separated at the age of three during a mysterious divorce, and raised in completely different environments: Julianne absorbs the artsy bohemian life of a small French winery, and Gillian lives in lonely luxury in New York City. Cecile and Paul take their shocking secrets to their graves…but they also leave their daughters with great wealth, an empire to run, and a strongbox that reveals a legacy they could never have imagined. As Julianne and Gillian learn of their parents' past, and a family history steeped in unimaginable courage and tragedy, they must come to terms with the gifts and challenges that their parents have bequeathed to them, while making their way as independent women in the changing world of the 1970s. Only one twin will have the perfect life…but both will skyrocket through incredible journeys. Double Identity is a richly characterized, inventive thrill ride with plenty of suspense and romance!
---
---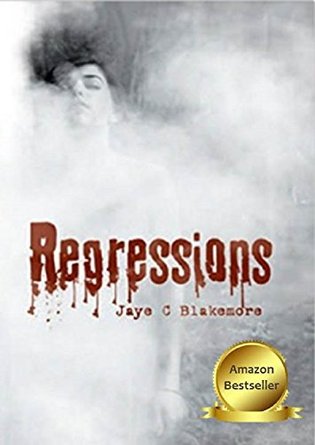 REGRESSIONS
Genre: Romance/Murder/Suspense
Dr. Constance Avery, a middle-aged, workaholic psychologist thriving in Beverly Hills is asked by her partners to stop using what some would call an unconventional treatment - regression therapy. She chooses the alternative to leave the comfort of their successful practice.
Little does she know the day she started her own practice and continues using regression therapy as part of her patients' treatment, her life would take a dramatic change.
A chance meeting with Lauren, a waitress at a local deli suffering from panic attacks, leads the two women on a journey leaving no ability return to life as they know it.
For Dr. Avery, building a bond and friendship with Lauren opens a world she may have known existed but had not experienced herself.
The two women involve Vernon Goldberg, a private investigator, and retired police officer Eddie Gainesbrook on an adventure no-one saw coming and yet no-one could walk away from.
This fiction novel by Jaye C Blakemore which captures the very essence of a web of lies, deceit, murder and even a little romance, leaves you sitting on the edge of your seat with anticipation of turning the next page.
---
---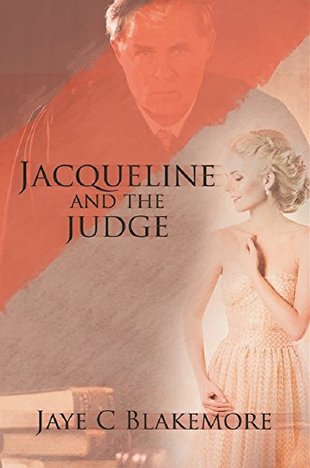 JACQUELINE & THE JUDGE
Genre: Romance/Murder/Suspense
​
Judge Luca Valentino is going through the turmoil of the death of his wife, Sylvia, in a car accident. He is led into a twisted web of murder, deceit, and revenge. Just when Judge Valentino's life is spent on top of the world, looking down over his courtroom, his life changes.

Jacqueline and the Judge is a twisted mystery that just goes to show how murder is not always what it first appears to be.

---
---