---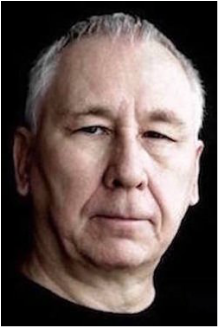 Meet Author Cary Allen Stone
Amazon #1 Best Selling Author
Multi-Award-Winning
"Cary Allen Stone is a brilliant writer of psychological thrillers and murder mysteries. He writes with a keen eye for detail–the graphic violence is chillingly realistic. He delivers a taut, darkly introspective, cunning and well-executed plot by leaning towards the fallible side of his characters. He understands the criminal mind avoiding the stereotypes that dominate crime thrillers. There is a good balance of chemistry and conflict, good and evil that fans will find enthralling. His characters become embedded in our psyches and the pace of his unraveling of his thriller is a ride not easily forgotten. Cary Allen Stone is an important name to watch. This is one superb crime writer!"––Grady Harp, Amazon Hall of Fame Top 100 Reviewervine Voice.
My backstory is, I spent almost forty years inside the cockpits of corporate jets and airlines and because of my flying career I acquired a unique perspective of life. I was fortunate in 1992 to fly Sir Ridley Scott on a location scout in the islands. We talked about writing and building an image inside the words. He was quite a mentor.
Before that, I graduated from college with a Bachelor of Arts. I was involved in feature films in LA and Indie films in Phoenix. I have done voice-over, radio commercials, and standup comedy magic. I represented the USA alongside nine other countries in the Night of Magic in Bogota, Colombia performing before dignitaries, ambassadors and their families.
For my "Stealing Atlanta," I received the endorsements of Clive Cussler and Tim Dorsey.
I'm a proud member of the oldest women's writers club in the country, the Phoenix Writer's Club.
My Jake Roberts Novels have been well received by Amazon Hall of Fame Top 10 Reviewers in crime fiction and psychological thrillers. The series has received the READER'S FAVORITE FIVE STARS award. Action adventure author Clive Cussler and South Florida author Tim Dorsey endorsed Stealing Atlanta, my cybercrime thriller.


---
---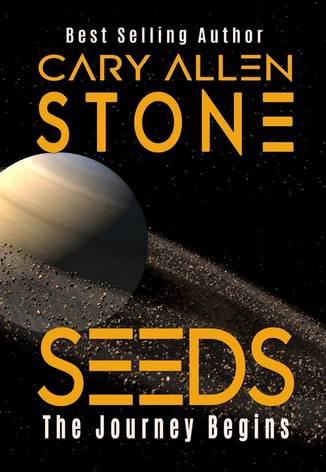 SEEDS
​Genre: Science Fiction / Thriller / Adventure / Dystopian
Conditions on Earth are both dangerous and dire. The leaders of nuclear-armed countries are on high alert, prepared for war. The Strategic Extra-Earth Development Site has spent years preparing a ship to leave for Titan, one of Saturn's moons. The unhinged President orders the launch of all warheads. The subsequent nuclear holocaust kills all living things on Earth. The ship is able to depart with the last of humanity to build a new world.

---
---
FOREVER SUNSHINE
​Genre: Parenting & Relationships
Mother left a letter to be read on the anniversary of her passing. For a year, she wrestled over what the pages would reveal, certain it would break her heart. Her hands trembled as she peeled open a corner of the yellowed envelope and slid her finger inside to open it. She knew she couldn't read it through her tears, so she handed the letter to her brother to read.

---
---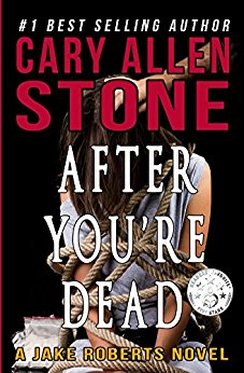 AFTER YOU'RE DEAD
​Genre: Mystery/Thriller
Jake tries to find peace from losing Caitland and spends time with his dog "Katy" in his residence hidden in the picturesque mountains of Sedona. But trouble finds Jake again when an old friend knocks on his door. A powerful drug lord kidnapped Pablo's wife, Alana, to force him to comply with the narcotrafficker's demands. The man who will kill Alana is a depraved, psychopathic serial killer. He is also the father of Mackenzy who murdered Jake's Caitland. Will Jake risk everything, including his life, to help Pablo get Alana back?

---
---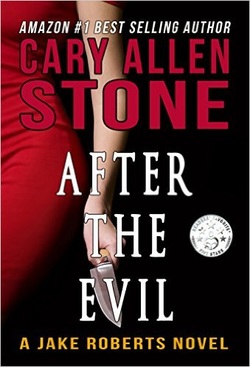 AFTER THE EVIL
A JAKE ROBERTS NOVEL BOOK 1
Genre: Mystery/Thriller

It's been a bad week for homicide detective Jake Roberts. In a late night firefight, Jake kills a shooter in a ski mask firing an AR-15. Jake is wounded. The mask is removed and the shooter is a sixteen-year old girl. Per precinct policy, Jake is required to see the division's shrink, Dr. Thaddeus Abrams. Leaving Abram's office abruptly, he passes stunning flight attendant Lori Powers in the outer office. Later that night, Dr. Abrams is murdered. Jake's investigation begins with questioning Abram's patients including Lori. During her questioning, he finds he is attracted to her. Not long after, Jake begins seeing Lori, and they fall in love. Jake and FBI profiler Mika Scott link Abrams' death to a rash of serial killings. The cold trail they're on ignites into flames when Jake realizes who the killer is. Will Jake get there in time to stop her from fleeing her last murder?
---
---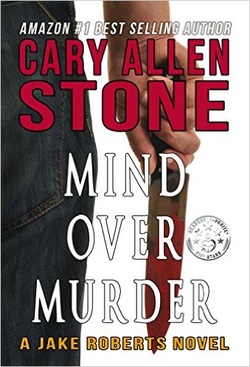 ---
---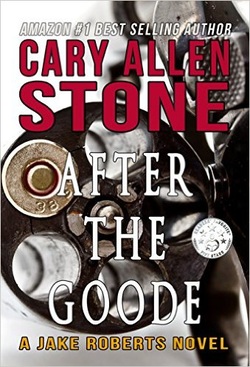 AFTER THE GOODE
A JAKE ROBERTS NOVEL BOOK 3
Genre: Mystery/Thriller
Detective Jake Roberts went outside the law to capture serial killer Jared Hamilton. His superiors in Atlanta Homicide gave Jake a choice––retire, or face criminal prosecution. He decided to retire and move to LA with his Hollywood agent girlfriend Caitland. He writes best-selling crime novels. Caitland and Jake go to Phoenix to visit his childhood friend. Fred and Andrea take them to the opening night show of superstar comedian Bobby Goode. During the show, Bobby humiliates a heckler. Phoenix homicide detectives Wynter Williams and Vince Farina are investigating a murder. Jake happens onto the crime scene and is asked to consult on the case. Jake and Wynter have growing suspicions about who the killer might be. They arrive to see Bobby's last show before he leaves for New York City. "Shots fired!"

---
---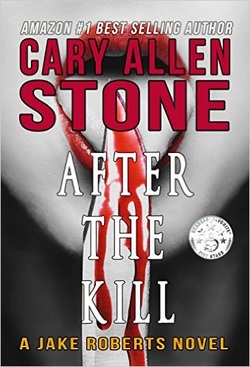 AFTER THE KILL
A JAKE ROBERTS NOVEL BOOK 4
Genre: Mystery/Thriller

A terrorist enters Sky Harbor Airport in Phoenix. His van has enough explosives to bring the terminal down. As Jake Roberts watches Caitland's flight depart, desperate alerts are made to evacuate the airport. Jake runs to assist the airport police. He learns his best friend, an airline pilot, has been shot twice. Will he be able to rescue him? Mackenzy specializes in serial killers. On a research grant, she works with those confined in Broadmoor Hospital in England. She has a surprise for the most dangerous one. When she returns to San Francisco, will she apply what she learned? In Malibu, Caitland hosts a party for her A-list clients. After the party, Caitland is alone in the house, except for an intruder waiting in the dark. The Malibu police call Jake about an incident at his home. He's told the "West Koast Killer" is stalking him. Jake goes outside the law to kill the stalker and asks a gang leader he knows to help. They capture the stalker and drive far into the desert late at night. Will Jake pull the trigger?

---
---
---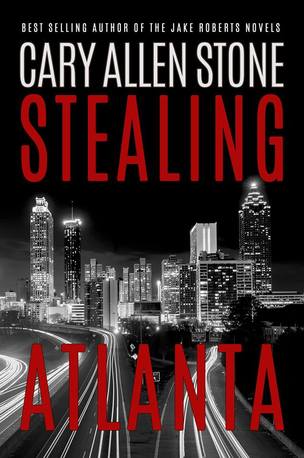 STEALING ATLANTA

Genre: Cybercrime Thriller

"Times are hard. The world economy is changing. I'm going to do what I do best––steal! I'm the best con artist in the business, and I'm going to take down the Atlanta Federal Reserve before the government and Wall Street takes all the money. My crew has class, charm, and sex appeal––the best misdirection in the world. They work hard as a well-oiled, reliable machine. LET'S DO THIS THING!"––Brandyn Wood

Brandyn Wood and his team are professional con men. Their mark is Fed Chairman, Portend Ulysses Buford. "Smooth" is a legend in the business. "Summer" is the sexy, brilliant PhD. "Mysty" is an ex-Navy Seal. And "Crackhead" is the master machine wizard that hacks the Federal Reserve Bank of Atlanta. After the con is over they escape to Freeland, the island they own and rule with no extradition and they are very, very rich. High-rollers fill the casinos. The fetish club is packed––worshipping room only. Brandyn is resurrected from the dead and reunites with Mai. It isn't just an ordinary bank job––it's the bank job of a lifetime!

---
---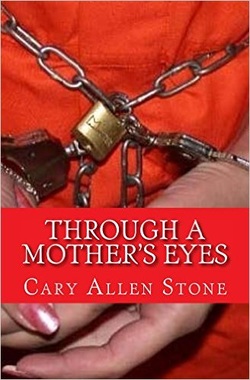 THROUGH A MOTHER'S EYES
Genre: True Crime
A chilling look at human nature in a context where the lines between right and wrong become sadly blurred. It's a compelling account of one woman's life, and what drove her to take the life of her six-year-old son. How everyday choices shape our perceptions, justifications, and actions. One must consider how close to the edge we all are. It's a true story told in layman's terms, with the hope of preventing another tragic loss.
5–Stars "THROUGH A MOTHER'S EYES" By Pam Thomas Reviews
This has to be one of the most poignant heart wrenching books I have ever read in a long time. A woman so driven to protect her child she takes his life. We often hear about women who murder their children and those of us mothers cannot understand how someone can do that, but the truth of the matter is it is all in this book, how Julie was abused from an early age, it continued into adulthood and beyond, so driven to protect her child she thought the only way out was to kill him to save him from an abusive father.
Every person who has a child or intends to bring a child into this world should read this book and understand if you abuse a child and then it continues into their adulthood they too become the bully, will demonstrate abusive and mental cruelty to their own because it is what they were taught as children. No child deserves to be killed because of another person's action. My heart goes out to Julie for having to live with her actions, but I can understand how and what she had to endure at the hands of her husband and only killed her child to protect him.
---
---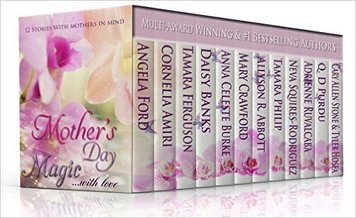 MOTHER'S DAY MAGIC Anthology
Genre: Romance
Every mother's heart holds a bit of magic...her children's love. Enchantment awaits in 12 new, previously unpublished-stories, by #1 bestselling and/or multi-award winning authors from across the globe. Captivating tales of romance or fiction fashioned from loving memories, these poignant stories are sure to touch your heart.
Forever Sunshine
by Cary Allen Stone & Tyler Hosea (Multi-Bestselling Author)
A letter containing the last request of their mother was handed to the son and daughter at the funeral service. They were told to read the letter at her gravesite on the year anniversary of her passing.
10% of proceeds from this anthology will go to the National MS Society for research.

---
---