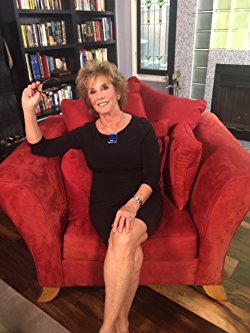 Meet Author
​Dr. Carol Soloway
Carol Soloway lives in Southern California with her husband, who is nothing like any of the men in her book. She says:
"After each decade of my life, I've changed careers, and writing is the synthesis of all of the knowledge and skills I've accumulated along the path. My first career was as an English teacher during which time, I completed a master's degree in English. Ten years later, I went back to school and became a chiropractor and established a rewarding practice which my son, also a chiropractor, now runs. Another decade passed and another career beckoned. I became a Qualified Medical Examiner and have been enjoying the challenges of that career for—of course, ten years.

"Since writing has always been my passion, I returned to school and took numerous creative writing courses including Squaw Valley Community of Writers summer program. Now, I'm enjoying the pinnacle of all of my careers as the author of SEX HAPPENS.

"I live with my wonderful husband who is nothing like any of the characters in the novel. Together, we have five grown sons with families of their own, all of whom have promised not to read the sex scenes."

---
---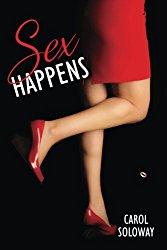 SEX HAPPENS
Genre:
Women's Contemporary Fiction
​AMAZON #1 BESTSELLER
Dr. Alexandra Rose has everything a woman could want. She's the wife of a renowned cardiologist, the mother of three adorable sons, and a successful chiropractor. But on their twentieth anniversary, her husband shocks her with his affair. Her life spins out of control, and she faces the other side of marriage where dreams implode and people are not who they seem.

Alexandra wants custody of her children, but so does her husband, and he'll stop at nothing. Thrust into a nightmare spawned by chilling deception, a custody battle erupts that's so poisonous it threatens to become murderous.

In this stay-up-all-night portrait of a contemporary family, Alexandra's bittersweet journey of love, loss, and sexuality leads her to a miraculous discovery of self and power. Sex Happens explores the very essence of all we value as women--marriage, motherhood, sex--and what we'll do for each.
---
---